No More Ransom turns 4: Saves $632 million in ransomware payments
The No More Ransom Project celebrates its fourth anniversary today after helping over 4.2 million visitors recover from a ransomware infection and saving an estimated $632 million in ransom payments.
No More Ransom was created in 2016 through an alliance between Europol's European Cybercrime Centre, the National High Tech Crime Unit of the Netherlands' police, and McAfee to battle ransomware and provide free decryption services and support to victims.
Today, The No More Ransom Project includes 163 partners worldwide, including BleepingComputer, who joined the Project in 2018.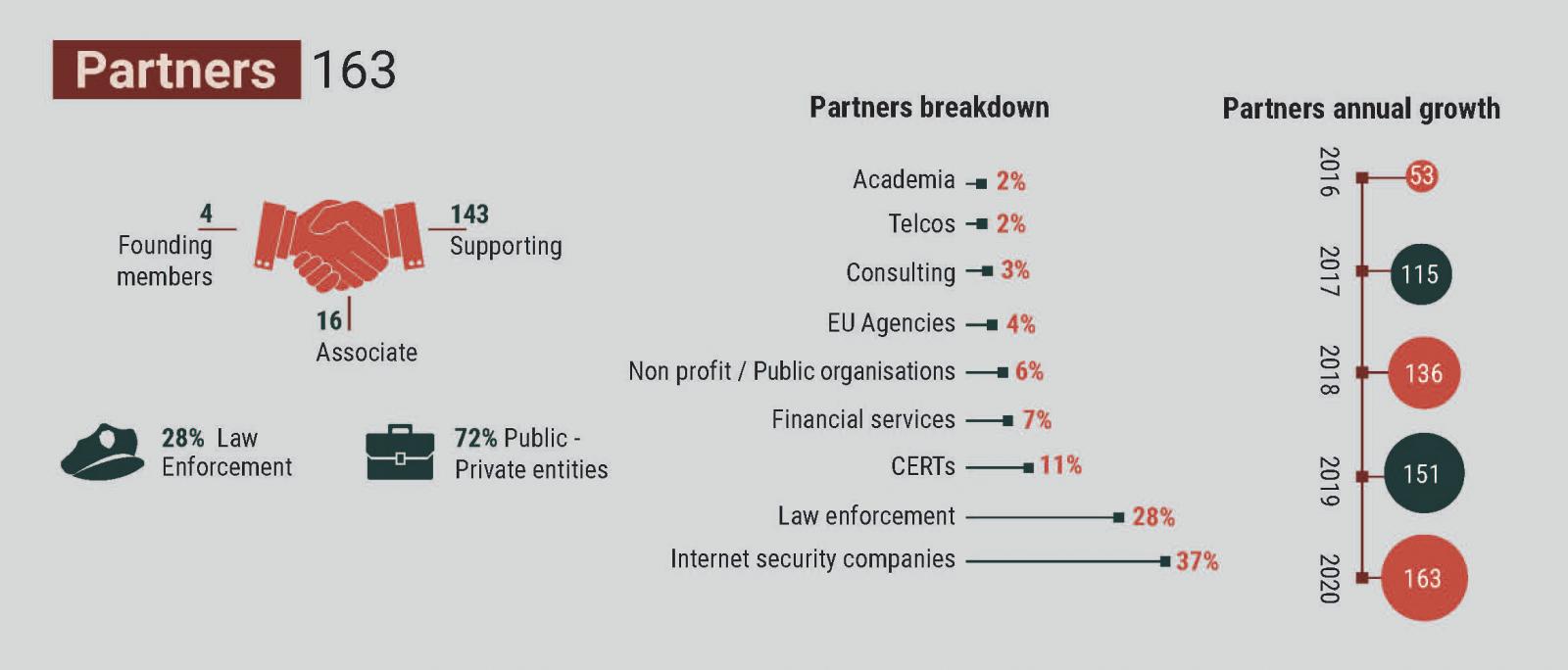 An estimated $632 million saved
Over the past four years, The No More Ransom project estimates that they have saved $632 million in ransom payments through its partners' cooperation and the decryptors that were released.
These savings are done through the availability of 110 decryptors created by law enforcement, academia, and private partners that have been downloaded over 4.2 million times.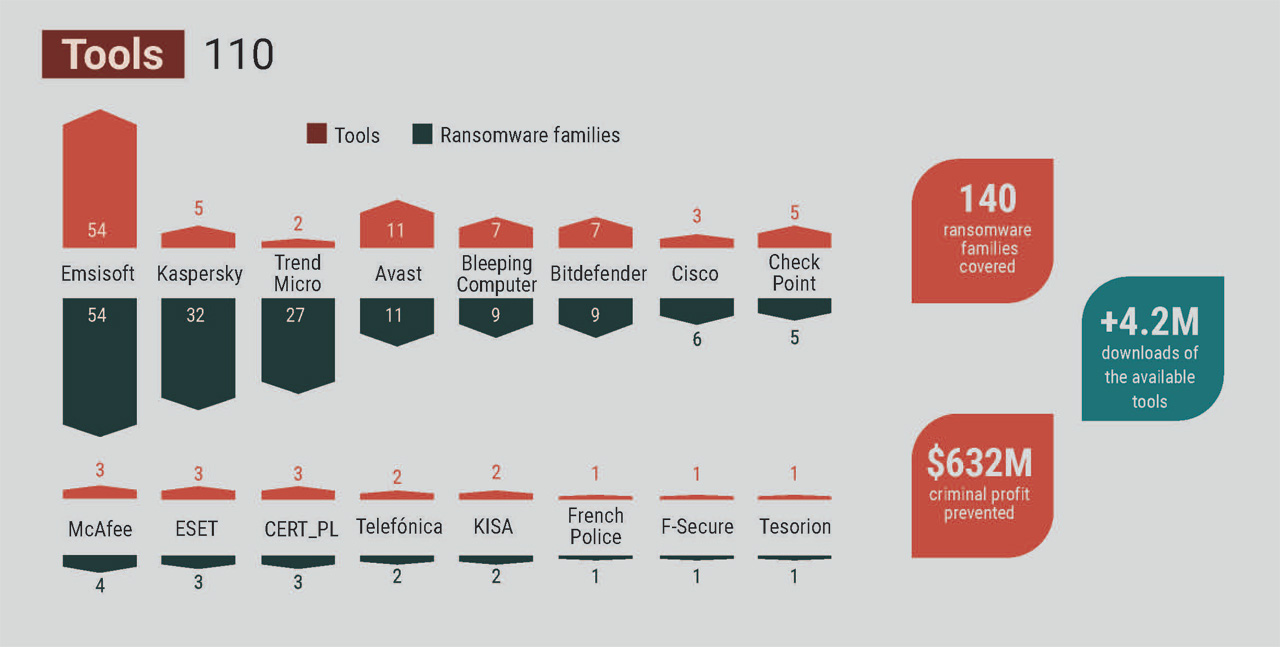 The amount of money saved is probably far more significant as it is common for other sites to host partner's decryptors, which would not allow the Project to keep track of their usage.
Furthermore, as most decryptors do not include telemetry, they may have been used in far higher amounts than we know..
The decryptors without telemetry include ones created by Emsisoft, who has released the most amount of tools at 54 decryptors.
Some of the more popular decryptors downloaded from BleepingComputer over the past four years include STOP Ransomware, TeslaCrypt, Jigsaw, and HiddenTear.