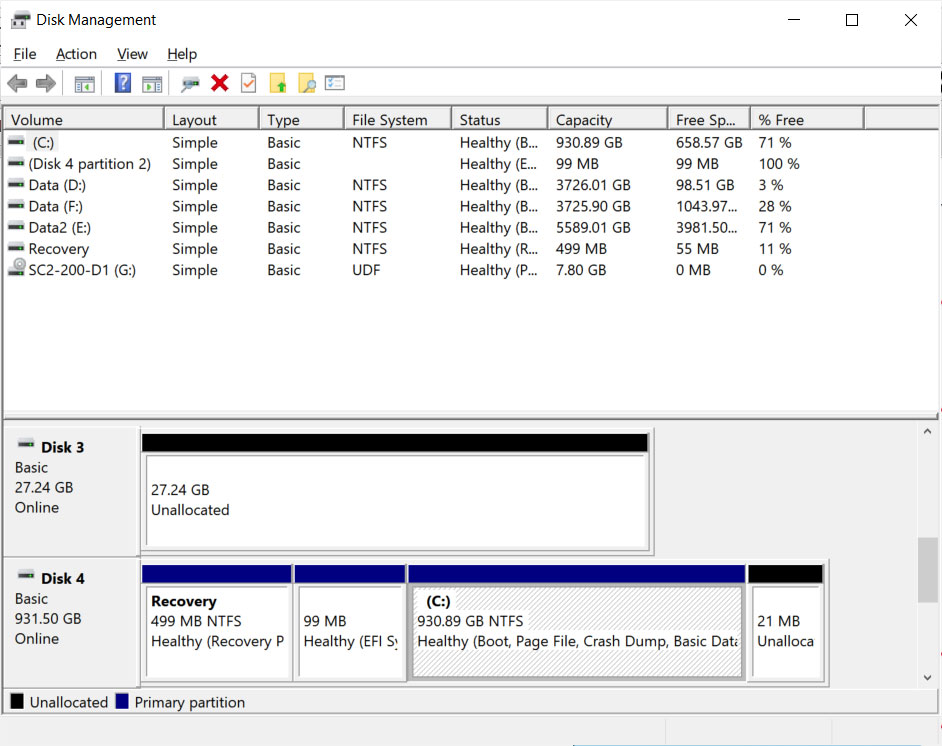 With the latest Insider preview builds, Microsoft has introduced a modern alternative called 'Manage Disks and Volumes' utility, which has better integration with the Storage Spaces and Storage settings. To access the modern tool, you need to visit Settings > System > Storage and click on Manage Disks and Volumes.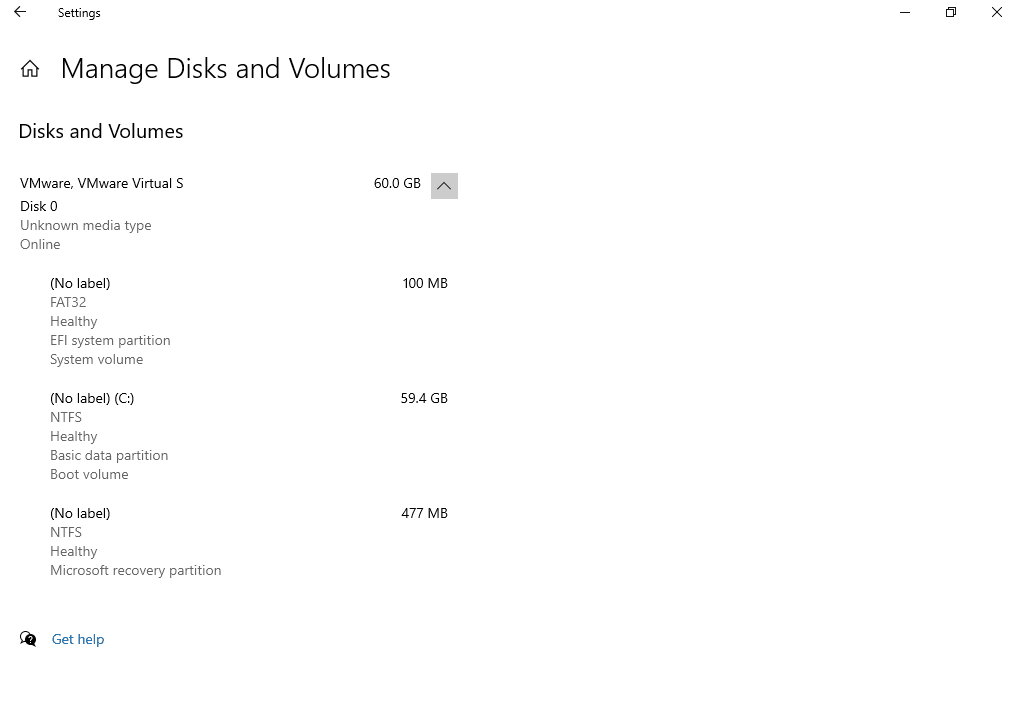 With the new tool, you can also manage your hard disks and the volumes/partitions they contain, but the modern version is very limited and a lot of advance options are missing. Microsoft says you can use the modern disk manager to view disk information, create and format volumes. You can also assign drive letters, but unlike the classic disk management tool, the modern version cannot extend the volume partition or display your storage distribution in the form of a graphical representation.
Windows 10's modern disk management tool is Microsoft's latest effort to migrate legacy tools into modern versions found in the Settings app. Earlier this year, Microsoft announced a new disk management tool that it calls a "modern" take on Windows 10's "snap-in" disk management tool. Since at least Windows 95, users have had access to the diskmgmt.msc (Disk Management) tool for managing the drives, volumes and their partitions. With the legacy Disk Management tool, you can extend space of a particular partition, delete a partition, shrink a partition, or change settings of a partition.