Wayback Machine
 that has created an archive of over 400 billion web pages that were saved over time.
Archive.org offers a browser extension to show deleted web pages
To help use their service, Archive.org has created a Google Chrome extension and a 
Mozilla Firefox extension
 called 'Wayback Machine' that will prompt you to load an archived web page when it is no longer exists on the original web site. When visiting a site, if the page no longer exists and has been saved to archive.org, the extension will prompt you to view it via the Wayback Machine as shown below.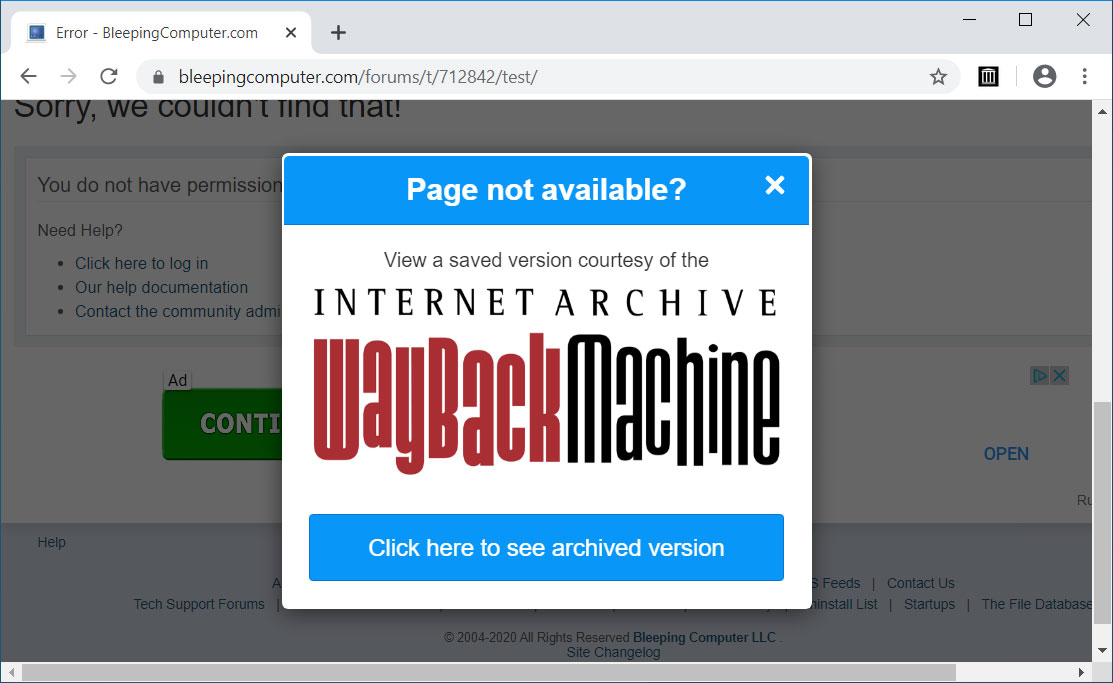 Just recently, users welcomed this same ability as a built-in feature to the Brave Browser. The Wayback Machine, though, offers some additional features than found in Brave. On any website that you visit, if you right-click the browser page and select 'Wayback Machine' you will be able to retrieve the first version of the page ever saved to Archive.org, the most recent saved version, a list of all saved snapshots of the page, and the ability to save a snapshot of the current page to Archive.org.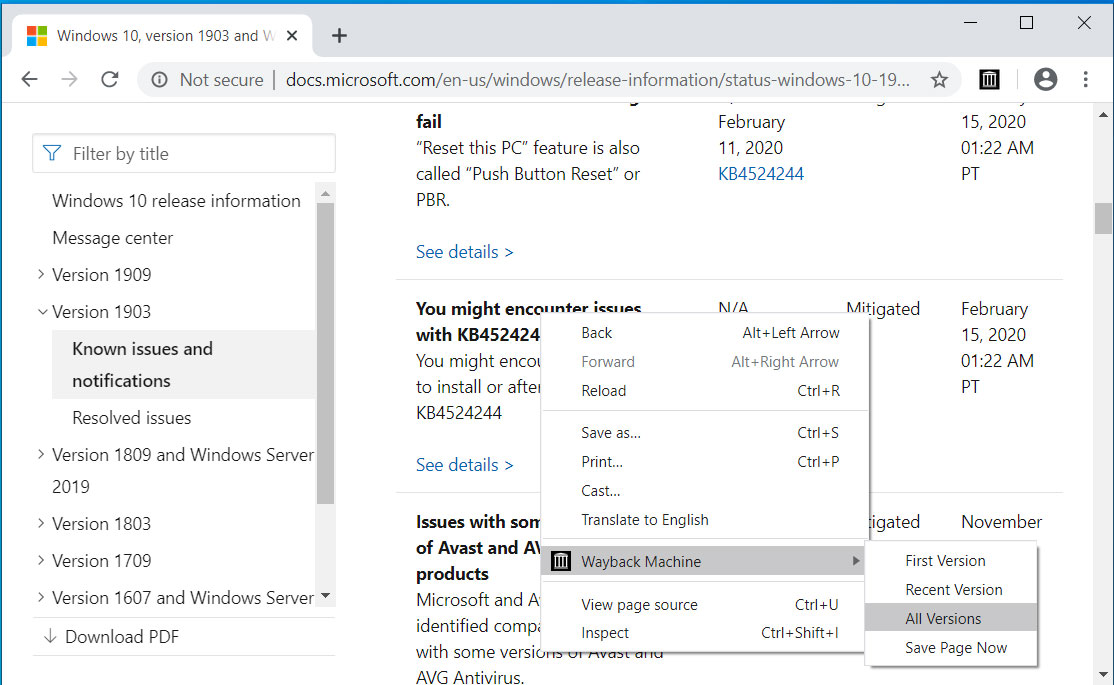 If you use the web to research various subjects and want to see how a page has changed over time, this extension will make your life much easier.
If you ever browsed the web and were disappointed when a page you were looking for no longer existed, you can use a Google Chrome and Mozilla Firefox browser extension to automatically retrieve the deleted pages from Archive.org. Archive.org is a non-profit library that archives books, music, software, movies, and websites so that they can be later viewed if ever deleted. As part of this service, the organization runs a service called the